ROLE: Product Manager & Designer
TOOLS: Figma, Adobe Illustrator, Mokup Frames
An online platform that enables the next generation to seamlessly access insurance products.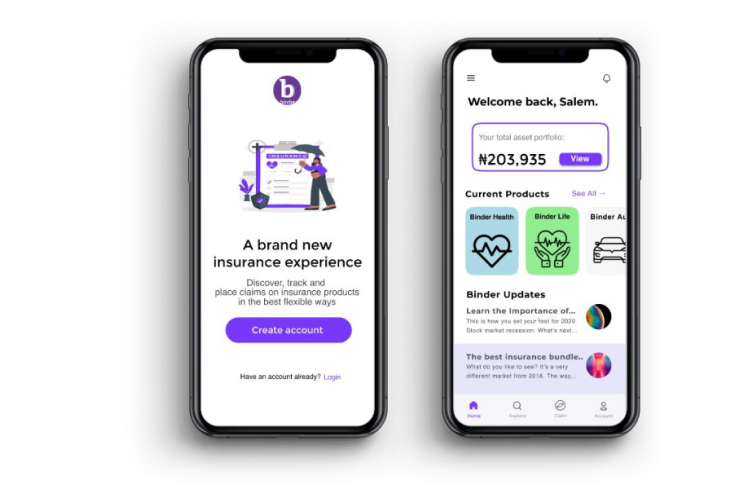 The penetration of insurance in Africa is generally low. According to Statista, it is less than 1% in Nigeria. A number of challenges including; inappropriate pricing and risk profiling, poor product-market fit, inadequate distribution channels and low public confidence currently plague the Nigerian insurance industry. Asides increased awareness, a better regulatory framework, technology also has the intrinsic potential to make insurance transparent, flexible, and affordable to the millennial population.
 This is what inspired Binder – an online platform that helps the current and next generation with seamless and trusted access to insurance products.