The end-to-end design process for the Nebstar webapp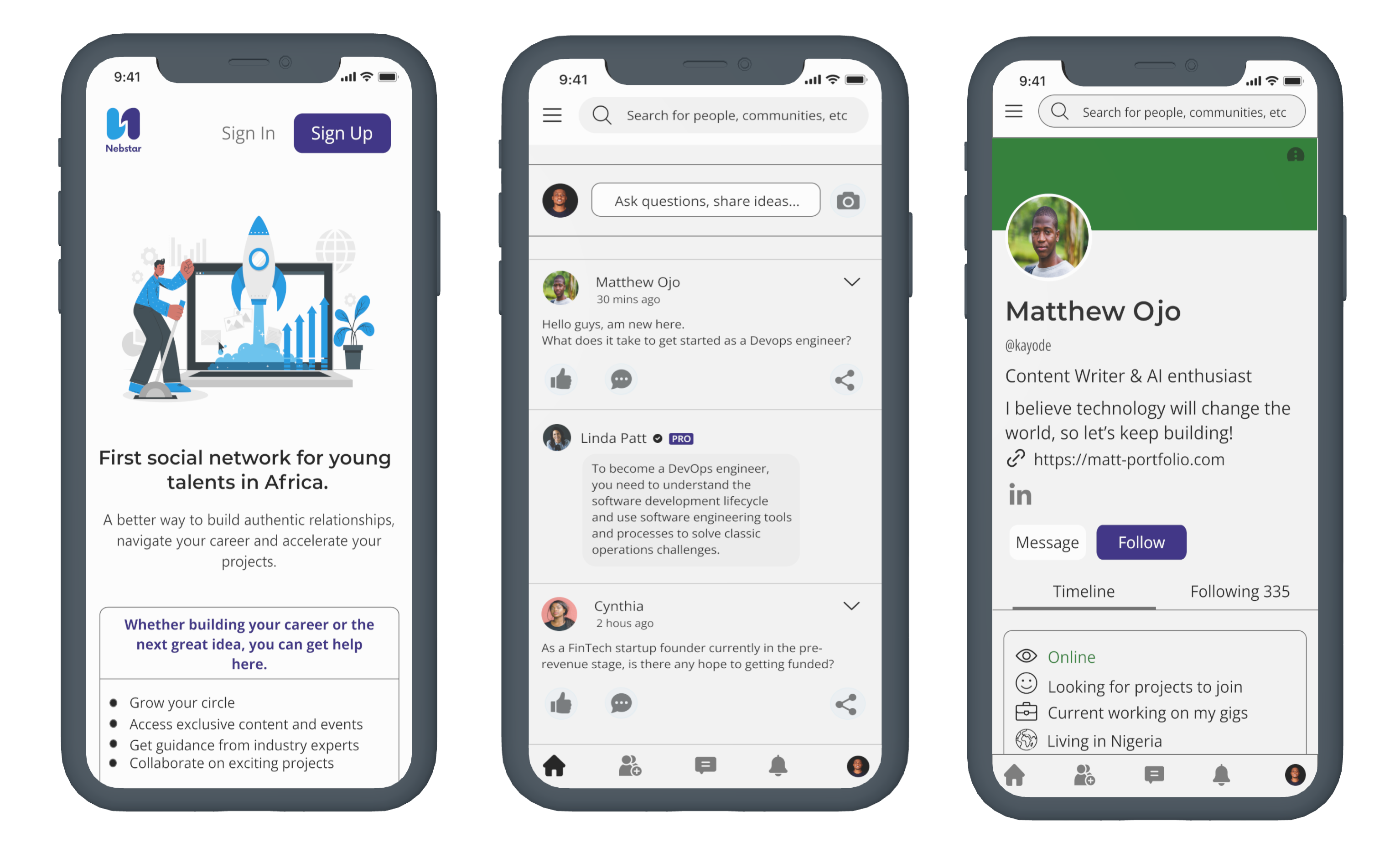 Nebstar is an online community for young tech talents in Africa to get help for their career and ventures.
Hard for people to access the advice and support they need to accelerate their career and business.
Young tech talents actively looking for help to grow their career or business.
An advisory platform with the community and resources to support career and business growth.
I was the product manager in the start-up environment. I worked on the product from the discovery to the delivery stage, and supported in the design and dev.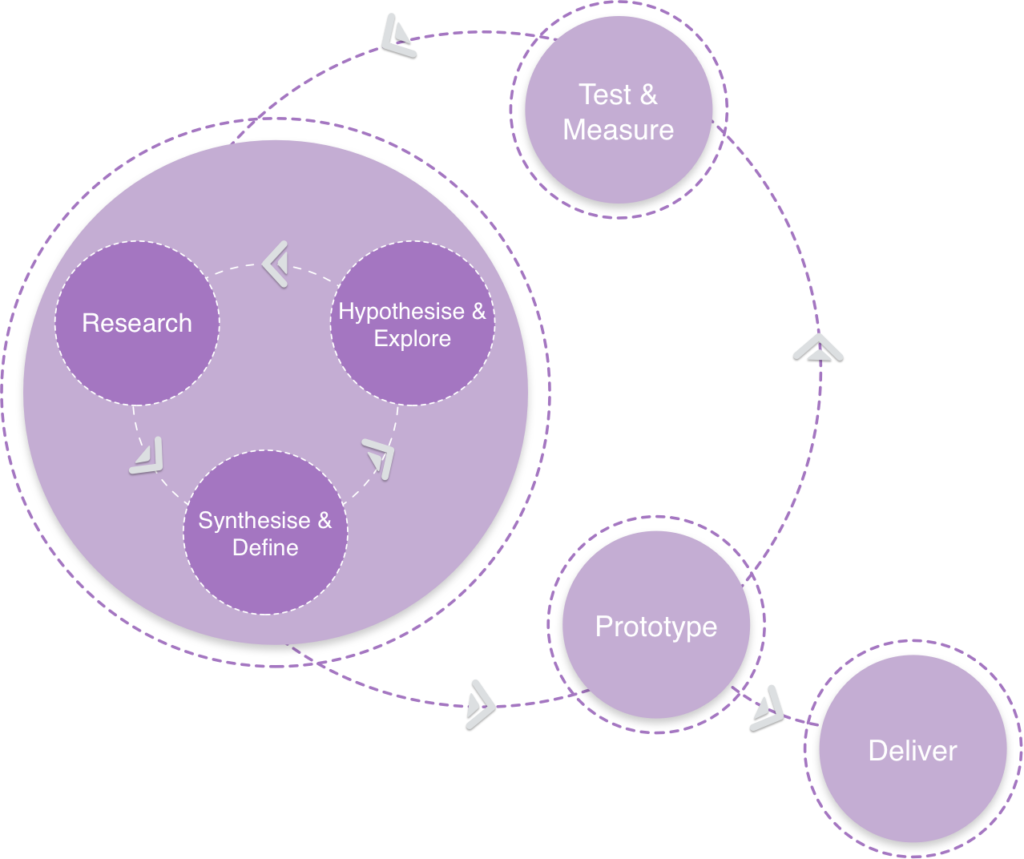 Gain knowledge of the context, technologies, competitive products. Gather user data, conduct interviews and field studies.
Use affinity mapping to find actionable insights and build personas. Define the problem, user goals and needs.
Formulate the hypothesis and ideate the possible solutions. Build user profiles on gathered data, produce materials that will aid the outlining of the project, site maps, content inventories, screen flows, navigation models, task flows, user journeys, and scenarios. Test and revise the hypothesis.
Start with low fidelity prototype, iterate and then build an interactive hi-fi prototype.
Evaluate design with stakeholders to obtain feedback and conduct usability testing.
Complete design and produce deliverables. Work with the PM, BA and developers closely.
I will not be able to share more details as this project is protected by an NDA.